The Witcher 3: Wild Hunt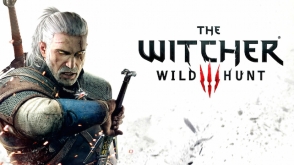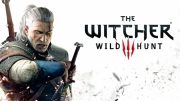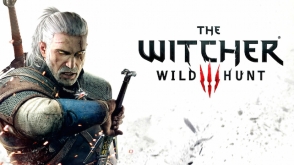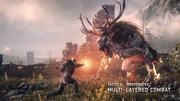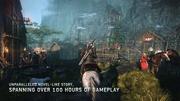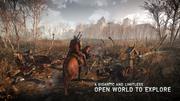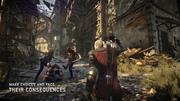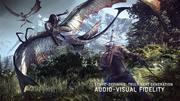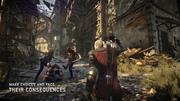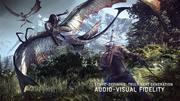 I OWN THIS
NOT INTERESTED
COMPARE PRICES
GOG.com

Origin

Amazon

Steam

Humble Store

DRM: GOG.com

Updated:
OVERVIEW
Genre:

Action

,

Adventure

,

RPG

Released:

24 February 2015

Developer:

CD PROJEKT RED

Publisher:

CD Projekt

Languages:

English, French, Italian, German, Spanish, Arabic, Czech, Hungarian, Japanese, Korean, Polish, Portuguese-Brazil, Russian, Traditional Chinese
GAME DESCRIPTION
The Witcher 3: Wild Hunt is a story-driven, next-generation open world role-playing game, set in a graphically stunning fantasy universe, full of meaningful choices and impactful consequences. In The Witcher, you play as Geralt of Rivia, one of a dying caste of monster hunters, and embark on an epic journey in a war-ravaged world that will inevitably lead you to confront a foe darker than anything humanity has faced so far—the Wild Hunt.
The world burns as the Empire of Nilfgaard pierces through the heart of the kingdoms in the north. Geralt of Rivia is pursued by an enemy devoid of mercy—the Wild Hunt, a mythical cavalcade of ghastly riders, harbingers of doom and destruction, capable of destroying entire settlements overnight. Driven by a deeply personal agenda, Geralt must navigate a maze of hostile forces to find and protect the one described in an ancient prophecy. Gritty and merciless, the world the adventure plays out in sets new standards in terms of size, ecosystem complexity and meaningful non-linearity. Experience realistic day and night cycles, observe weather changes that influence gameplay, and conquer the lush environment using arcane witcher lore.
Evolve unique witcher skills to tailor gameplay to your liking; hunt bloodthirsty monsters and develop your signature fighting strategies; use potent battle magic, and slay your way to victory in a truly limitless open world. Stroll, swim, ride and sail; embark on legendary quests and collect epic bounties. Take control: go anywhere, do anything!

Features:

A gigantic and limitless open world to explore
Sail through open seas, dive in search of long lost artifacts or gallop your mount into combat—the world of the Witcher beckons to be explored. Visit the luxurious and corrupt city of Novigrad, face the frigid cold of the wind-swept Skellige islands, and challenge the dark forces roaming the forlorn, war-ravaged No Man's Land. While on the road, use your special witcher senses to hunt down ferocious monsters and earn gold. Do anything you want, anytime you want!

Unparalleled novel-like story, spanning over 100 hours of gameplay
With over 100 hours of core and side-quest gameplay, The Witcher combines the intense, plot-driven pull of traditional RPGs with the freedom of choice only open world games can offer. Develop Geralt's skills to create your unique gameplay experience, make choices and face their consequences that will stay with you throughout the entire game.

Tactical, responsive, multi-layered combat
Brutal, tactical and highly responsive, the combat system of The Witcher elevates skirmish mechanics to an entirely different level. Fight foes intimately, one on one, or seamlessly switch from one enemy to another as you devise your own strategies to beat the countless opponents in the game. Use the crossbow to bring down monsters just out of reach, and employ real world physics as your weapon—smash foes into walls and use the environment to your advantage.

Genre-defining, truly next generation audio-visual fidelity
Built exclusively for next-generation hardware: PlayStation4, Xbox One and PC, The Witcher 3: Wild Hunt marks a new era in RPG visual quality. Raising the bar for the entire genre, with its deeply integrated 7.1 audio and jaw-dropping graphics powered by CD Projekt RED's proprietary REDengine 3, The Wicher 3: Wild Hunt promises an entirely new kind of experience.
SYSTEM REQUIREMENT
Minimum Requirements:

Minimum Requirements
OS: 64-bit Windows 7 or 64-bit Windows 8 (8.1)
Processor: Intel CPU Core i5-2500K 3.3GHz / AMD CPU Phenom II X4 940
Memory: 6 GB RAM
Graphics: Nvidia GPU GeForce GTX 660 / AMD GPU Radeon HD 7870
Hard Drive: 35 GB available space
Recommended Requirements
OS: 64-bit Windows 7 or 64-bit Windows 8 (8.1)
Processor: Intel CPU Core i7 3770 3.4 GHz / AMD CPU AMD FX-8350 4 GHz
Memory: 8 GB RAM
Graphics: Nvidia GPU GeForce GTX 770 / AMD GPU Radeon R9 290
Hard Drive: 35 GB available space
Legal information
The Witcher® is a trademark of CD Projekt S. A. The Witcher game © CD Projekt S. A. All rights reserved. The Witcher game is based on a novel by Andrzej Sapkowski. All other copyrights and trademarks are the property of their respective owners.