Livelock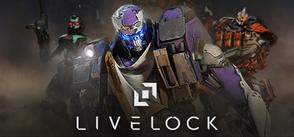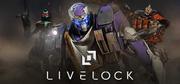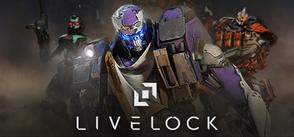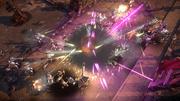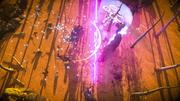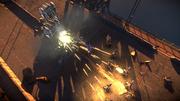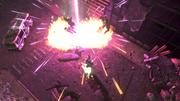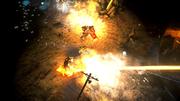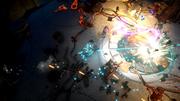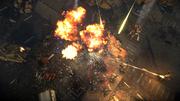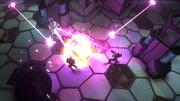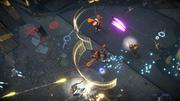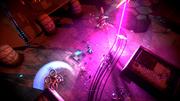 I OWN THIS
NOT INTERESTED
COMPARE PRICES
Fanatical

Steam

Green Man Gaming

DRM: Steam

Updated:
OVERVIEW
Genre:

Action

,

Adventure

Developer:

Tuque Games

Publisher:

Perfect World Entertainment

Languages:

English, French, German, Russian
GAME DESCRIPTION
About This GameLivelock is a cooperative top-down shooter where you and up to two others must work together to break the cycle of infinite war between machines. As one of "The Few" remaining Capital Intellects, you will need quick reactions and decision-making to overcome the chaos.As you encounter enemies throughout the world, you will utilize a variety of weapons and tactics to defeat them. Knowledge is only half the battle, as each skirmish will also be a test of your skill and dexterity. The more machine-like your abilities become, the closer you will get to preserving the last bit of humanity in existence.Intelligent ActionExperience the ultimate test of your reactions as you must determine enemy weakness and target it before you are overwhelmed.Online MultiplayerWork together with friends to protect your home base, retrieve vital information, and blow up as many enemy machines as possible. Classes with CharacterPlay as three different classes with unique personalities and the arsenals to match them.An Infinite WarExplore the post-apocalyptic world through three Story Mode acts or fight through procedurally generated levels in Open Protocol Mode.Firepower at your FingertipsCreate shockwaves through the earth, summon devastating drones, and call down massive lasers from orbit at the push of a button.Man vs. MachineTurn the difficulty up and battle against an artificial intelligence that has evolved over centuries with the sole purpose of dismantling opposition as efficiently as possible.
SYSTEM REQUIREMENT
Minimum Requirements:

Minimum:OS: Windows Vista 64bit, Window 7 64bit, Windows 8 64bit, Windows 10 64bit (32bit OS not supported)
Processor: AMD/INTEL Dual-Core 2.4 GHz
Memory: 4 GB RAM
Graphics: NVIDIA GTX 650 / AMD Radeon HD 7800 or equivalent
DirectX: Version 11
Network: Broadband Internet connection
Storage: 8 GB available space
Recommended:OS: Window 7 64bit, Windows 8 64bit, Windows 10 64bit (32bit OS not supported)
Processor: Intel Core i5-2500K @ 3.3 GHz or AMD FX-8350 @ 4.0 GHz
Memory: 8 GB RAM
Graphics: NVIDIA GTX 670 / AMD Radeon HD 7870 or equivalent
DirectX: Version 11
Network: Broadband Internet connection
Storage: 8 GB available space